SOI believes engaging with the world-wide community and sharing new knowledge is crucial to advancing ocean science.
In 2019, SOI worked to expand the community with several programs promoting accessible engagement with the research conducted on Falkor. These included 54 ship-to-shore video connections that fostered discussions between scientists, classrooms, and institutions around the globe – overall reaching more than 3,700 people.
We also welcomed ocean managers and the public to tour Falkor in Costa Rica, Mexico, Hawaii, and Fiji through specialized and public ship tour days, as well as remotely through community events like the International MATE ROV competition, high school career days, and the University of Hawaii School of Oceanography, Earth Science, and Technology Open House.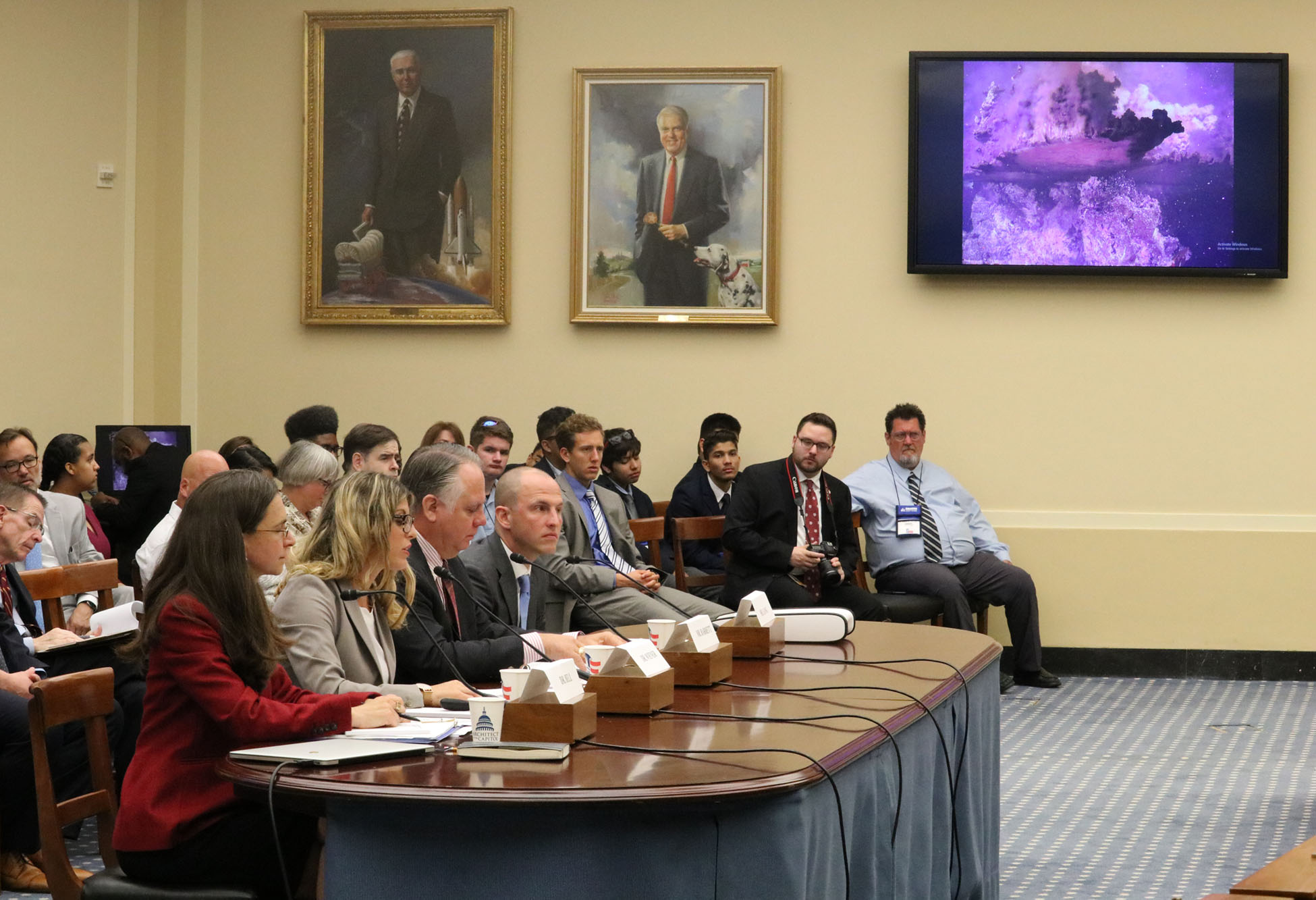 In May, SOI was invited to testify before the United States House of Representatives Committee on Science, Space, and Technology's Environment Subcommittee to discuss the current state of ocean exploration. This hearing allowed congressional members of the subcommittee to learn how ocean exploration can benefit society, and to serve as a starting point for potential cooperation and future legislation.
Internationally, SOI is participating in the preparatory phase for the United Nations Decade of Ocean Sciences for Sustainable Development, and attended its first planning session in Copenhagen, presenting about SOI's outreach on a communications panel.
Other community events included SOI's participation in the decadal ocean observation conference held in September, including co-organizing the Breaking Waves Breaking Barriers Women's Panel that was attended by 400 participants. Additionally, SOI hosted a celebration on Falkor with the University of Hawaii, highlighting 16 successful expeditions completed while working together.
SOI was also engaged in an ocean data think tank at the Ditchley Estate in London and organized the inaugural Philanthropic Ocean Research Vessel Working Group meeting in November. The working group was a two-day gathering of senior managers from the world's leading philanthropically supported research vessels to share ideas and common challenges while exploring opportunities to leverage resources for greater impact.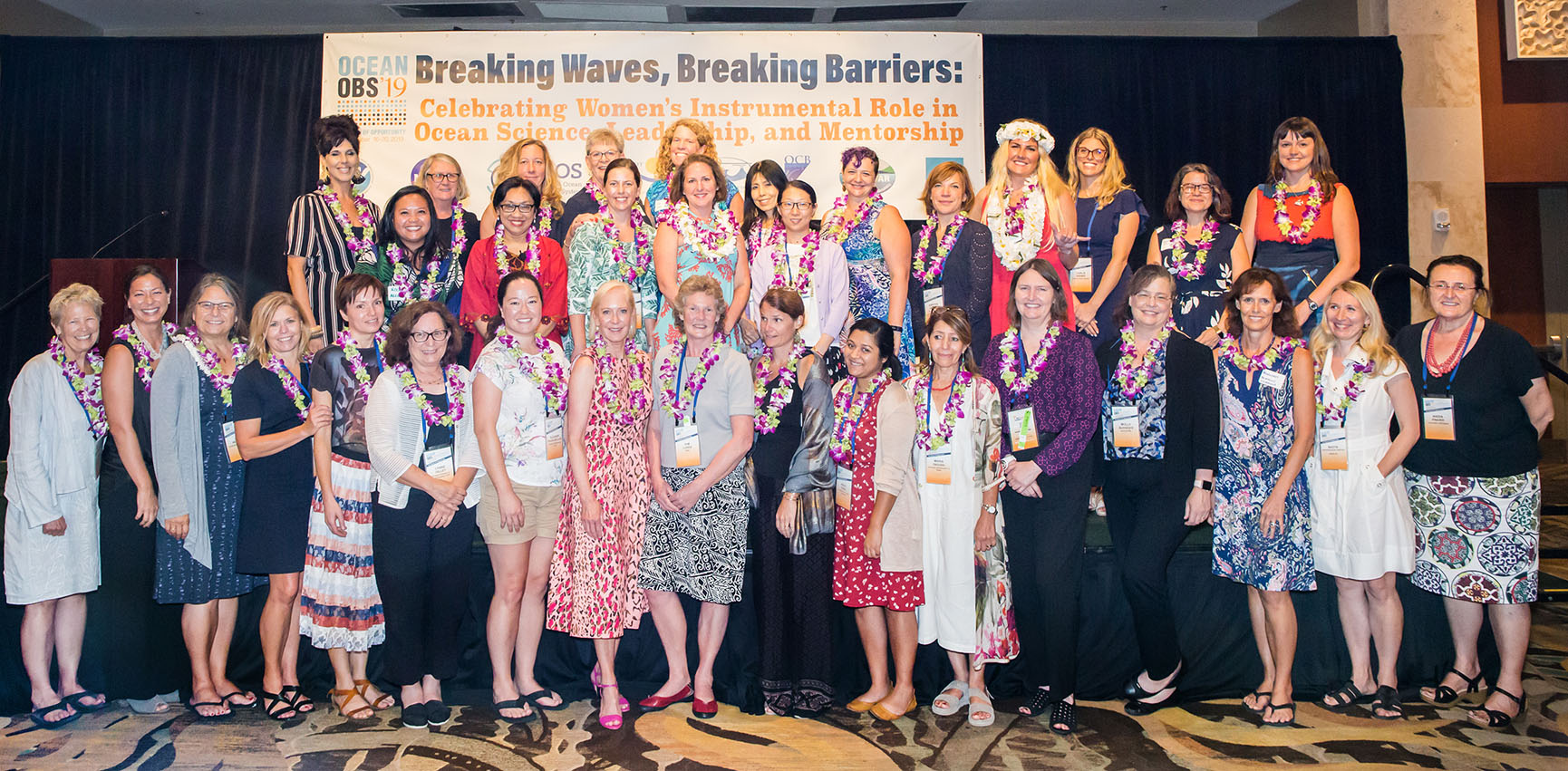 Through numerous publications and press, SOI brought awareness to critical ocean issues and discoveries from Falkor expeditions. Notable discoveries were shared in popular publications such as WIRED Magazine, Smithsonian Magazine, FOX News, IFL Science, and Yahoo News. Several staff wrote articles that were highlighted in Marine Technology Reporter and ECO Magazine, and SOI's Leonard Pace served as the editor for a special issue of Frontiers Research focused on Emerging Technologies with High Impact for Ocean Sciences, Ecosystem Management, and Environmental Conservation, which now has nearly 30,000 views.
Scientific findings as a result of Falkor expeditions are now being showcased in several museum exhibits. SOI was proud to be a part of an exhibition by London's world-famous Barbican Centre entitled "AI: More than Human", featuring pioneering research that took place during the New Approaches To Autonomous Exploration At The Costa Rican Shelf Break 2018 expedition.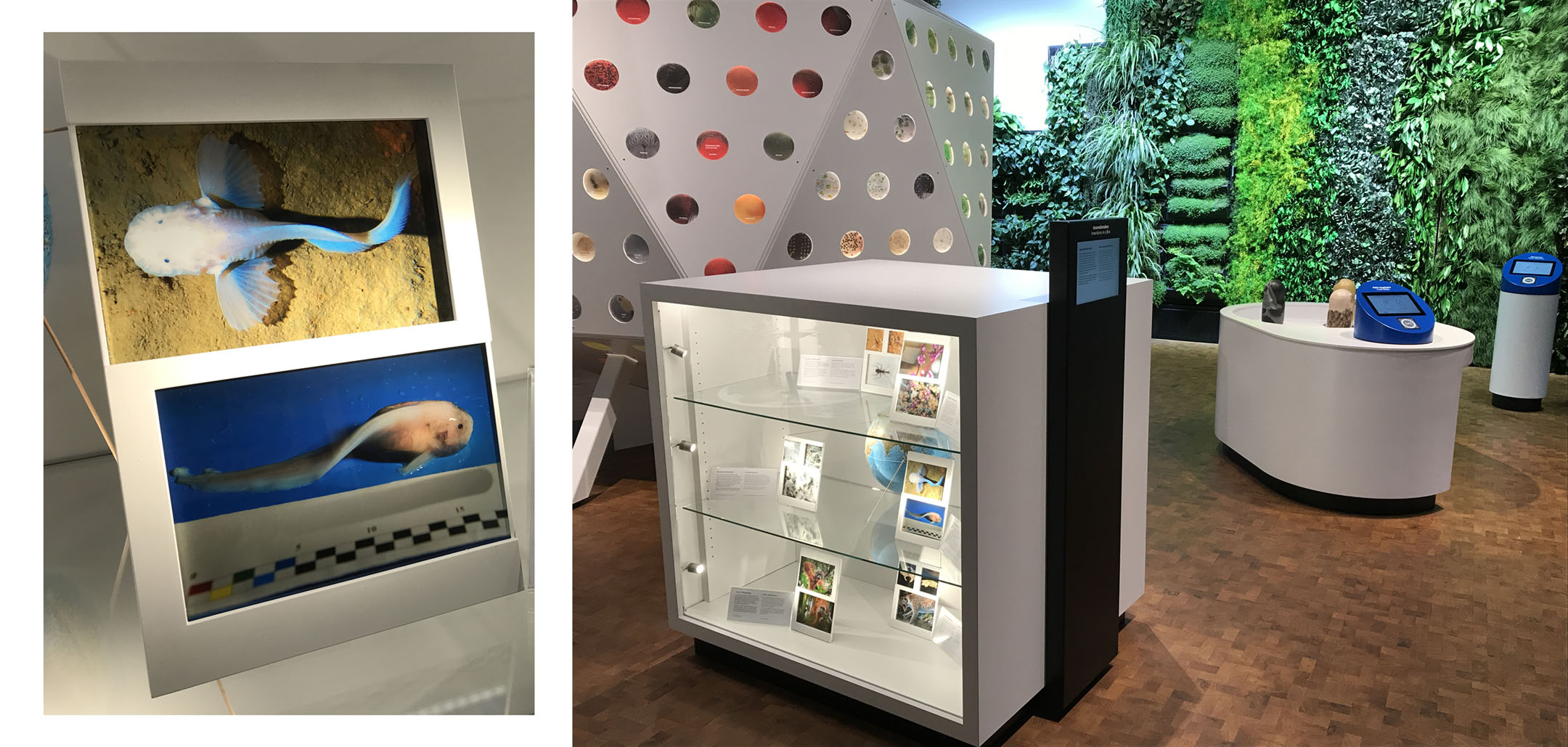 Other new exhibits featuring SOI research included the Top 10 New Species at the Heilbronn Experimental Science Centre in Germany, a deep sea and cold seeps exhibit at the Cite de la Mer, European Center of Marine Education and a deep ocean adventure exhibit at the National Museum of Marine Biology and Aquarium in Taiwan.
SOI was honored by the Marine Technology Society with the 2019 Public Awareness award for our dedicated outreach with ROV SuBastian, and later listed, along with co founder Wendy Schmidt, on Marine Technology Reporter's annual 100 list for leading innovators in ocean technology.
Through SOI's online platforms, we were able to reach more than three million people through Facebook, Twitter, YouTube, and Instagram. Weekly posts such as #SciArtFriday and #TechTuesday highlighted the unique work of researchers and artists participating aboard Falkor. Over 27 days' worth of footage from ROV dives were live-streamed on YouTube.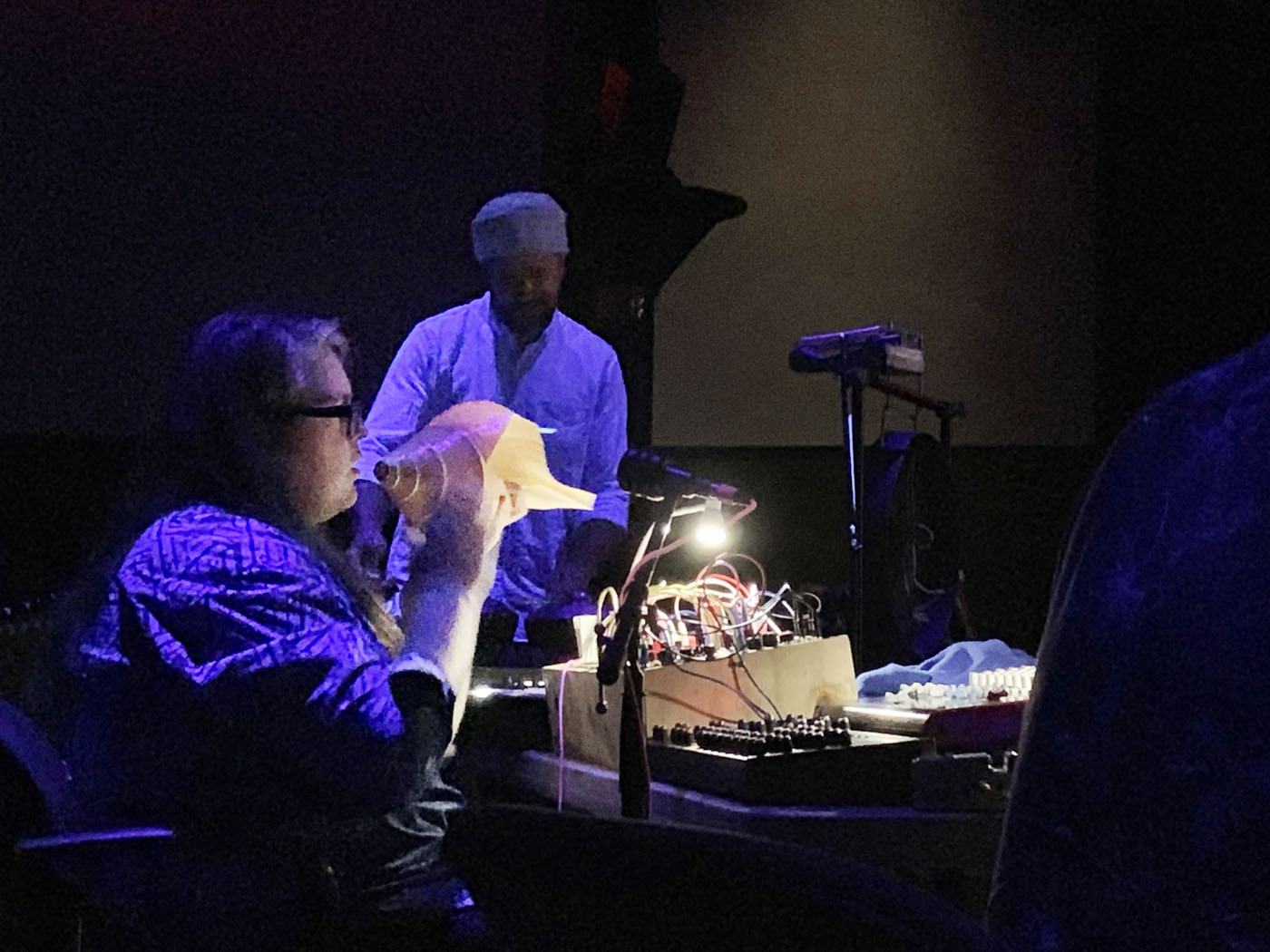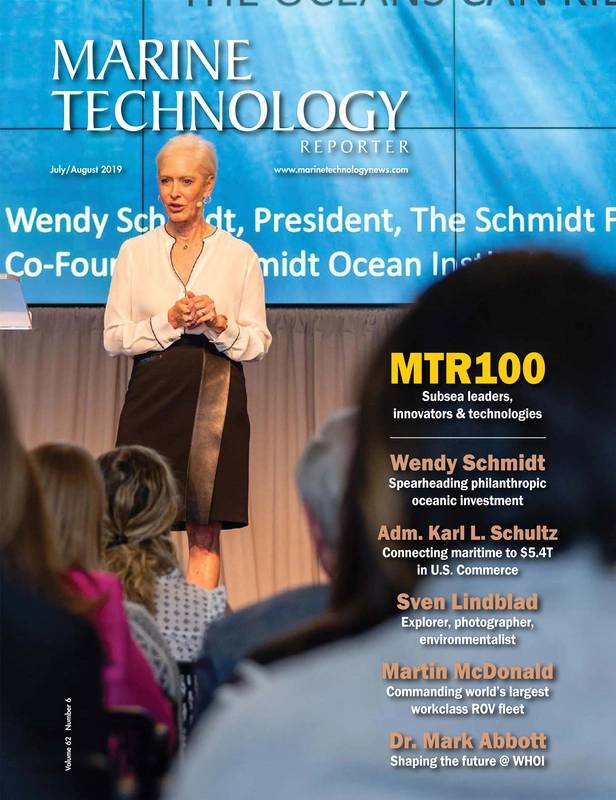 SOI supports ocean science today while simultaneously creating a foundation for the future by providing opportunities that inspire and elevate the next generation. In 2019, eight Student Opportunities participants experienced research first-hand aboard Falkor while learning and being part of teams led by international scientists using premier oceanographic tools and methods. For the majority of students, this was their first exposure to both living and working at sea. Students practiced science writing through their contribution to blogs published on the SOI website and shared their knowledge by leading ship-to-shore programs.
In 2019, SOI welcomed its fourth science communications intern, University of Hawaii graduate student Shannon McClish. Through training and mentoring, Shannon has been actively involved in crafting SOI publications including an article in ECO magazine, community outreach, and analyzing social media metrics. "Working with the SOI communications team has not only provided me with invaluable skills but ignited a passion for science communication and oceanographic research," said Shannon. "Interacting with the team at SOI has instilled in me the power of creativity and collaboration in conducting and sharing scientific knowledge."